What our families say about us.
"We just wanted to let you all know how grateful we are for the care, support and education you gave *****. Before he started at Beech Green Nursery he was very shy and wouldn't go to anyone but us. Now he is full of confidence and will happily interact with other adults and children."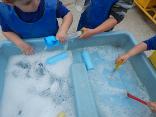 "I would like to say a really big thank you for everything you have done for *****. Thank you for staying calm and patient through all the tears and tantrums and for making her feel happy and secure. Through attending your Nursery ***** has transformed into a confident little girl. I have no doubt in my mind that if you all hadn't worked so hard in helping ***** settle she wouldn't be capable of attending school in September. So please accept a really big heartfelt thank you."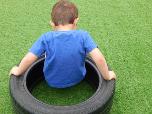 "To all my teachers, Thank you for looking after me. I will miss you and all the fun we had"